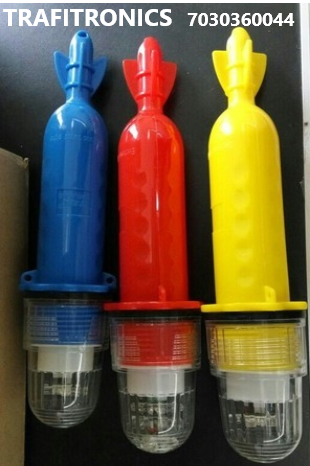 Fishing Net Signal Light
Product Description
Eco-friendly plastic made Fishing Net Signal Lights have 5 cm diameter and these are 24 cm long. Molded plastic made body of these lights is highly durable. These can work for 700 hours consistently. Automatic day light sensor of these Fishing Net Signal Lights promotes their short response duration. Available in different color combination based choices, these signal lights are completely protected against shock and water. High brightness level, energy efficient operation, high operating speed and long lasting quality are their key features. These lights are simple to install and maintain.
SPECIFICATIONS/ FEATURES:
LENGTH : 24CM
DIA : 5CM
WEIGHT :100CM
BODY : MOLDED PLASTIC,ANTI CORROSIVE
VISUAL DISTANCE : 2KM
WORKING : 700 hrs
AUTOMATIC DAY LIGHT SENSOR (OPERATES IN NIGHT TIME)
WORK ON 2 NOS. D CELL i.e. 3 V
ALL COLOUR COMBINATION AVAILABEL.FLASHING LIGHTS
MAXIMUM BATTERY BACK UP
WATER PROOF
SHOCK PROOF
HIGH SPEED BRIGHT
ENERGY SAVING.